Here Are Some of Sunderland's Most Underrated Players
Not all footballers receive the recognition they deserve. All fans have a natural habit of remembering the players who achieved overwhelming feats, such as being leading goalscorers, and those who performed exceptionally bad. There's sometimes little room left for the "silent achievers", players who made solid contributions during their time at the club but are otherwise forgotten or their legacy is treated harsher than they deserved. Here, we look at some of SAFC's most "underrated" players. This is of course up for debate, so we don't expect you to agree with every player included, or for it to be an "exhaustive" list but here we go anyway.
Phil Bardsley
In January of 2008 Roy Keane was beefing up Sunderland's defences given Paul McShane had duly proved his inadequacy as the Black Cats battled relegation. Using his contacts at Manchester United, he brought in Right Back Phil Bardsley for £850,000. Bardsley would prove himself to be the longest lasting player of the "Keane" era at SAFC and served the club until 2014 making over 200 appearances (174 league). Bardsley drew a mixed reaction from fans and was disliked by some, yet he was a reliable player overall and the club's player of the year in 2011. His most famous moment came in 2014 when he scored a last gasp goal against his former club at Old Trafford in the League Cup Semi-final which helped get Sunderland to Wembley.
Steve Bould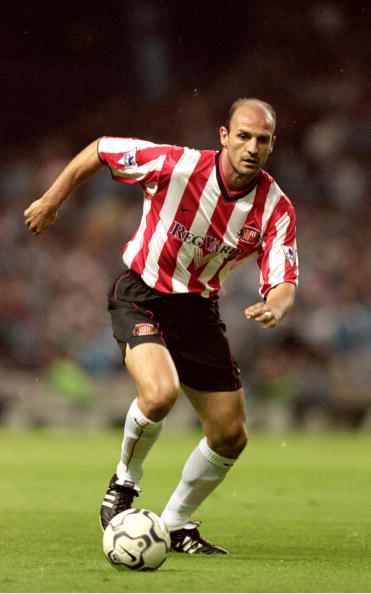 Perhaps underrated due to the extremely brief nature of his stay on Wearside, but nonetheless with an extraordinary impact, Steve Bould was brought to Sunderland by Peter Reid as a veteran defender who had spent a decade at Arsenal for just £500,000. Bould played only 21 games, yet he brought experience and stability to the newly promoted team and was instrumental in the 7th placed finish of that year. He was forced to retire the following season due to an Arthritis problem.
Lee Clark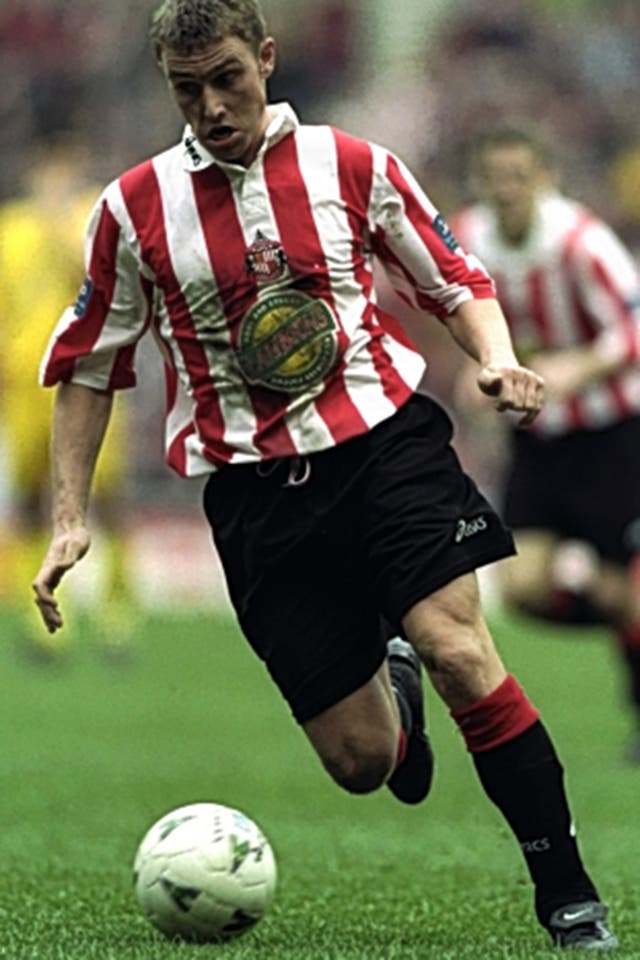 Lee Clark is underrated because he is controversial and unpopular, not because he was actually bad. To have brought a player directly from Newcastle United to Sunderland is always a risky move, yet objectively speaking following SAFC's relegation in 1997 to have brought Lee Clark from a title challenging NUFC to a championship side was actually a huge scoop and for the time being, it paid off. Lee Clark was a key player in the Peter Reid team which finished 3rd that year. The recorded version of Niall Quinn's disco pants has a line in it saying "Lee Clarke is a mackem, talking with his feet" showing the impact he made. However, the following year when the mags reached the FA Cup final Lee Clark was spotted in Wembley wearing a t-shirt saying "Sad Mackem Bastards" and poisoned the well. The sad thing is if he had not done that, he would have been an instrumental player in the team which finished 7th the next year.
Marcus Stewart
The "forgotten goalscorer" of SAFC, and perhaps slightly diminished by the fact he was part of the relegation side which only gained 19 points, Marcus Stewart arrived on Wearside from relegated Ipswich for around £3 million on the same day as Tore Andre Flo. It was hoped with Flo that Stewart would ramp up SAFC's diminishing goalscoring abilities due to the aging of Niall Quinn and Kevin Phillips losing form. However, Stewart managed just one premier league goal that season (although he did score 5 more in cup games). Despite this poor start, Stewart nonetheless became a key player in SAFC's promotion campaigns under Mick McCarthy and became the club's highest goalscorer for two seasons with 16 and 17 goals respectively. Stewart left the next season, and the loss of his experience undoubtedly contributed to the disastrous 15 point tally which followed.
Lee Cattermole
Another player who has a mixed legacy amongst fans. Lee Cattermole followed Steve Bruce to Sunderland from Wigan for a fee of £6 million and spent a straight decade at the club, becoming its longest serving player. This was of course a decade with many ups and downs. He is part of a team which finished 10th in the league, got to a league Cup Final, beaten the mags six times on the bounce, but also one which suffered back to back relegations. Sometimes Lee's attitude was questioned, yet it's otherwise hard not to see Cattermole as a dedicated servant of the club who when he was at his very best was an extraordinarily solid midfielder at very much capable of competing in the Premier League. Inconsistent, but underrated.
Dickson Etuhu
Dickson Etuhu was a player who was underappreciated by the management at SAFC and they could have got a lot more of. The Nigerian born footballer was brought to Wearside by Roy Keane in 2007 for £1.5 million from Norwich, a low risk squad player who it was hoped would add depth to the midfield. Etuhu improved himself to be very physical and capable footballer, famously sparring with Joey Barton during the Tyne-Wear Derby, probably his most memorable moment at the club. He later scored a bullet header against Steve Bruce's Wigan. He left SAFC in 2008 for Fulham, where Roy Hodgson nurtured his talent and fixed his deficit in passing. Given all the players SAFC have wasted money on in the last 14 years, sometimes quality players are more subtly hidden and Etuhu was one of these.