Here Are Sunderland's Secret And Lost Places, Have you Been to Any?
Sunderland in comparison to many other areas, is not a particularly big place. But that does not mean there is nothing to see. Those who say our city is boring or has few places of interest are often too lazy to look because as a matter of fact, Wearside is a place filled with all kinds of mysterious, secret and hidden locations which range from interesting and intriguing, to creepy and disturbing. Here for our local adventurers, we compile a list of them. Have you been to any? Let's find out.
The Civic Centre Cold War Bunker (Pictured)
Sunderland's Civic Centre is notorious for its ugly, brutalist 1960s design. Soon we'll be saying goodbye to it as the Council moves to the new City Hall on Keel Square, but underneath it lies a long lost secret location which is reminiscent of the era it was built in. As the Cold War with the Soviet Union brought the risk of nuclear conflict, a nuclear bunker was built underneath the Civic Centre complete with rooms and even toilets. Unfortunately, it has been sealed off in the present day and perhaps with the demolition of the building, it may be lost to history.
Abandoned, 1920s Toilets On Wearmouth Bridge
Probably not the destination most would be enthusiastic to find, but down a flight of stairs to the left hand side of Wearmouth Bridge (and near the Railway Bridge) takes you to an abandoned set of public toilets which were first opened in 1929, as you can imagine it's grim, dirty and creepy. Don't go there alone!
The Sunderland North Dock Tufa
Hidden behind Sunderland's Marine Activities building in the "North Dock" lies an immense natural wonder formed by the Calcium Carbonate and underwater natural springs. Sometimes its called Petrified rock and has also been associated in folklore with magical or supernatural traits.
The Cholera Crypt, Sunniside
In the 19th century the Cholera epidemic entered Sunderland through its port and swept the city killing hundreds of people. The onslaught of corpses meant several extra places of burial had to be built, including one which was on what is now St. Mary's Way and another underneath Villiers Street to the East of the City Centre. When the area was being regenerated, this crypt was discovered in 2010. It was believed to have housed up to 400 people (they had been relocated to Bishopwearmouth Cemetery at some point). The location has since been sealed off again.
The Ayre's Quay Jewish Cemetery
In Deptford near where B&Q is now and near the local rubbish tip, there is a little known Jewish Cemetery dated from the year 1780, which has since become overgrown and abandoned. It is professed to hold the bodies of over 400 people, and existed before Sunderland's former Jewish community based themselves around the Synagogue on Ryhope road.
The Barrows of Burdon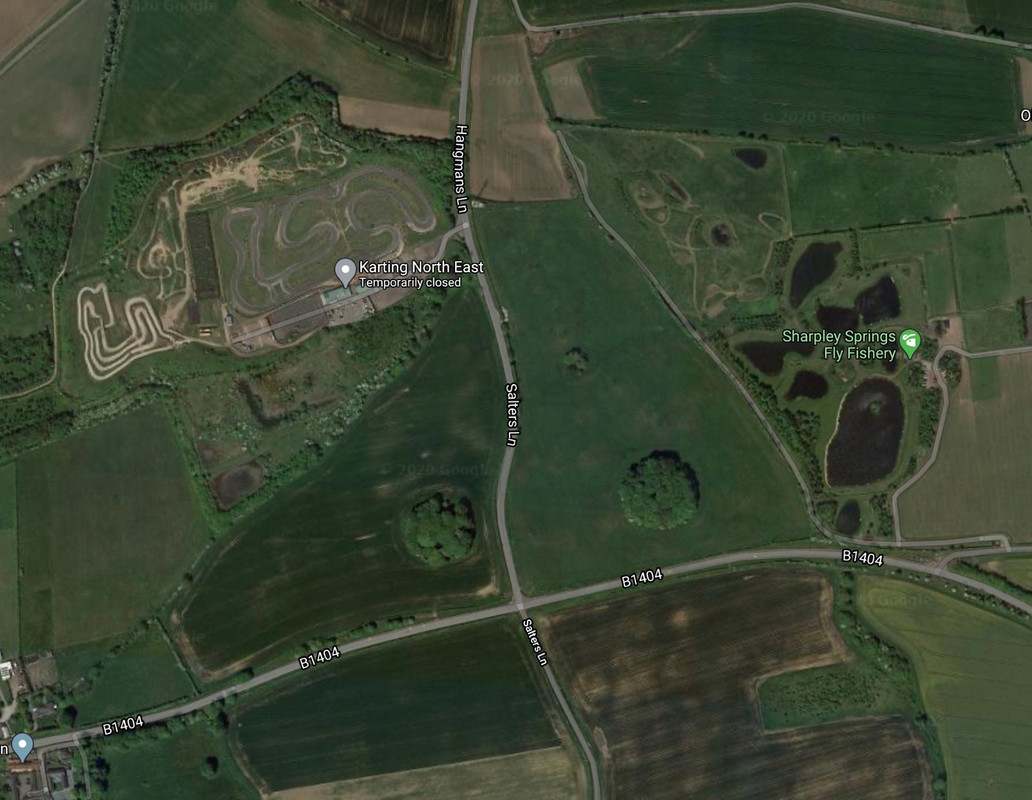 Near the village of Burdon and up on Warden law, there are several Prehistoric "Barrows", big mounds built up as tombs for ancient peoples of the British Isles. Although incorporated into a farm, excavations in the early 20th century found a young adult of mid 20s buried in one of them, as well as a child as young as six, along with several of head marker stones, flint tools and an axe.
The Burdon Road Tunnel
A hidden tunnel embedded right in Sunderland City Centre itself, this abandoned route runs 400 years between Burdon Road and Park Lane, forming part of an old railway route.