The City of Adelaide is the oldest surviving clipper ship in the world. Built in the year 1864 by the hands of Sunderland men in the shipyard William Pile, Hay and Co, Adelaide was the fastest ship in the world of its time and as its name suggests, was a crucial transport link to early Australia, carrying passengers to Port Augusta in South Australia from Plymouth. Over 250,000 Australians trace their family story into the country through this vessel.
The ship is of immense historical value. It's one of just three sailing ships to survive intact to the modern era, the only passenger based one left in existence and the only other clipper vessel besides the Cutty Sark in Greenwich. You would think in practice that this ship should be an icon of Sunderland's Maritime history and heritage and should be up on display here, yet it wasn't meant to be.
Many questioned why this ship wasn't retrieved and restored on the River Wear? Built in Sunderland, the ship had a long winded history, first as an American cargo ship, then as a floating isolation hospital in Southampton, before becoming a floating club for Royal Navy reserves in Glasgow by the 1940s. Eventually, it winded up in a shipyard in nearby Irvine, and was left there to rot, with funding having been stopped by the Scottish Maritime Heritage in the year 2000 to restore it.
However, before any campaign could be organized to return to it to its birthplace, the vessel was obtained by authorities in Adelaide, Australia where it was subsequently shipped and will be restored and put on display as their visitor attraction. Whilst of course it is objectively good that the ship is being preserved and recovered, as opposed to rotting away, the question beggars belief why did Sunderland authorities not aim to take this opportunity whilst it was still relatively local? This is one of the most historically grand ships the city has ever built.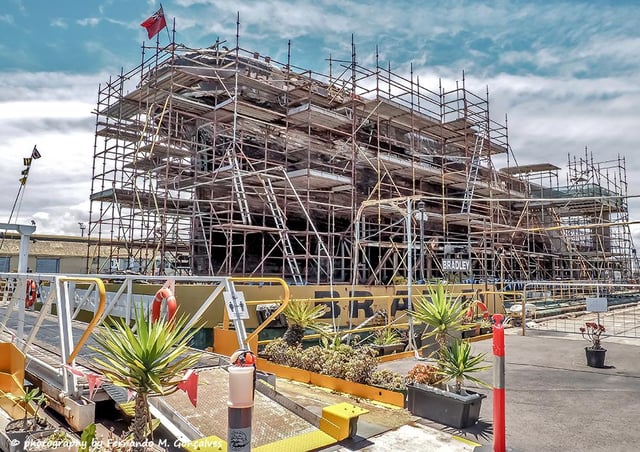 While of course the ship is in good hands now, there is a feeling that along with other iconography celebrating Sunderland's maritime heritage, such as Keel Square, the possession of this ship would have been far more valuable as an asset to the city, especially as a tourist icon. Yet, the pride ought to remain in our hearts that here on Wearside, we made some of the finest ships the world has ever seen. If you're ever heading to South Australia in the future, don't miss out on this.